how to pick cup sealing film?
how to pick cup sealing film?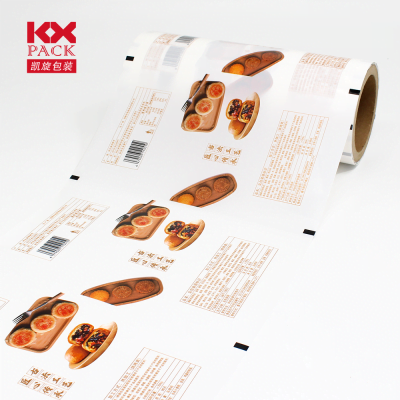 Whilst selecting the right sealer movie it's miles crucial first of all your cup,
The pinnacle diameter and cloth will decide what kind of movie you want.
Plastic sealer films
Plastic sealer movies come in many different sizes, patterns, and materials. We've got pp plastic, pe plastic, pet-es plastic, aluminum foil and paper movies available in both custom print and clear designs.
Whilst deciding on your sealing movie it is critical to ensure that it's far compatible with the form of cup or field that you are sealing. As an example, a film like pp will most effective keep on with pp cups at the same time as a movie like pet-es film will stick with nearly all cups along with maximum pla cups.
Pp sealing movies
Pp sealing movies are constituted of pp plastic and are most effective made to be used with pp bins. They form a strong bond and are not meant to be peeled off. This type of movie is the maximum not unusual type of movie and is commonly used with 95mm pp cups.
Pe cup sealing film
Pe sealer films are made for paper cups which might be covered with pe plastic and also can be used with maximum (however now not all) pp cups. This film does now not create as robust of a bond as pp films so it is right in case you need to peel off the movie. In case you do have a container which you want to have the movie peel off then we also can create a custom peel-tab for especially designed in your cup or container.
Paper cup sealing film
Paper sealing movies are becoming a popular choice for replacing plastic sealer films. We coat our paper movies in pe plastic so that they continue to be water-proof.
Paper cup sealing film work with pe paper cups in addition to some pp cups. Also, maximum paper cups are 90mm so they may need a 90mm sealer machine or a 95mm sealer gadget with a 90mm adapter ring.
Paper cup sealing film come in established print and additionally custom printing.
Aluminum foil sealing films
That is our first steel "foil" sealing movie that takes our pet-es movie and electroplates it with vmpet cloth.
Works with cups which are 60mm to 100mm in diameter
Metal plastic cup sealing film (no logo)
Puppy-es film works with pp, pet, paper, pe paper, and maximum pla cups.
Works brilliant for sealing yogurt, cheeses, milk, wine, and many others.
cup sealing film-Choosing the right sealer movie for you
Whether you need to seal bubble tea cups, ice cream, coffee, warm soup, cosmetics, or anything else, we have you protected! Simply make sure that you understand the dimensions and cloth of your cup and if you're now not certain you could constantly ship us a image of your cup.
https://kxpack.com/product-category/cup-sealing-film/
cup sealing film-Shantou Kaixuan Packaging Co., Ltd. how to pick cup sealing film?China cup sealing film factory Get in touch with usTel:15889266314,Email:china1@kxpack.com
Kaixuan Packaging, a manufactory focus on packaging over 20 years, expecially in color printing, blister and bag making. Integrated in design, production and sale, Kaixuan factory covers an area of 200000m2, equipped with a 100000 level dust-free workshop, 300m/min 12 color high-speed gravure printing machine, automatic high-speed blister machine with German technology , eight side sealing bag making machine and other high-standard bag making equipment.
Meanwhile, we using benzene free and ketone free ink and other eco-friendly materials. The daily capacity could reach 150 tons, absolutely meet your needs in Safe, efficient and healthy. 
[contact-form-7 id="2117″ title="dscj"]