Grind It Up: How To Choose The Best Coffee Packaging Bag
Grind It Up: How To Choose The Best Coffee Packaging Bag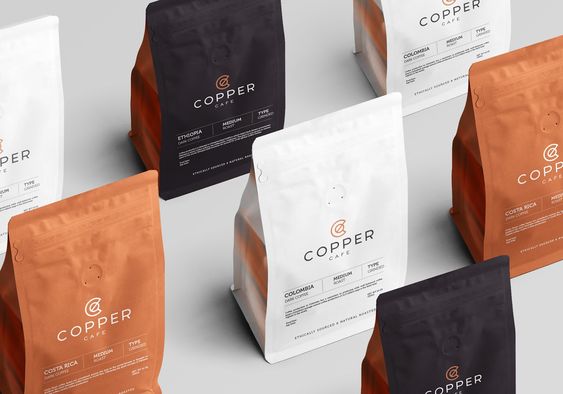 Coffee packaging can go a long way. Learn why it matters, the different coffee packaging bags, and how to choose the suitable material. In addition, discover the importance of a strong seal. The right coffee packaging bag will protect your coffee and keep it fresh.
Why packaging matters for coffee
Coffee packaging is an essential part of a brand's identity. It can feature the company's branding, eco-friendly practices, or a unique flavor profile. It can attract consumers and draw them into the brand when designed well. A good coffee label should also tell a story about the coffee beans. It should be descriptive and exciting to consumers and have information about the source, processing, and flavor profile.
As a coffee brand, making your product stand out from the crowd and engaging the consumer's emotions is essential. Coffee packaging bag can create this emotional connection by showcasing the product in its best light or instructing them on how to prepare and enjoy it. This is especially important if you're trying to win over first-time coffee drinkers. Starbucks' attention to detail and colorful patterns are examples of great packaging that can attract a customer.
One way to make your coffee packaging more sustainable is by recycling it. By recycling your coffee packaging, you'll reduce your carbon footprint and be doing your part for the environment. The carbon footprint of a coffee package is approximately 3% of the total carbon footprint of filter coffee production. On the other hand, breaking your coffee package means that the entire coffee chain has been wasted – from cultivation to processing to transport overseas. Not only do you waste precious raw materials, but you also destroy the pleasure of enjoying a coffee's flavor and aroma.
Coffee packaging also plays a critical role in maintaining the freshness of the coffee. Proper packaging ensures the flavor doesn't escape, as oxygen, light, and air contact with the coffee can impact the preservation and shelf life. For this reason, most coffee businesses choose a bag that contains a one-way degassing valve. This allows carbon dioxide to escape the bag, which preserves the flavor for a longer time.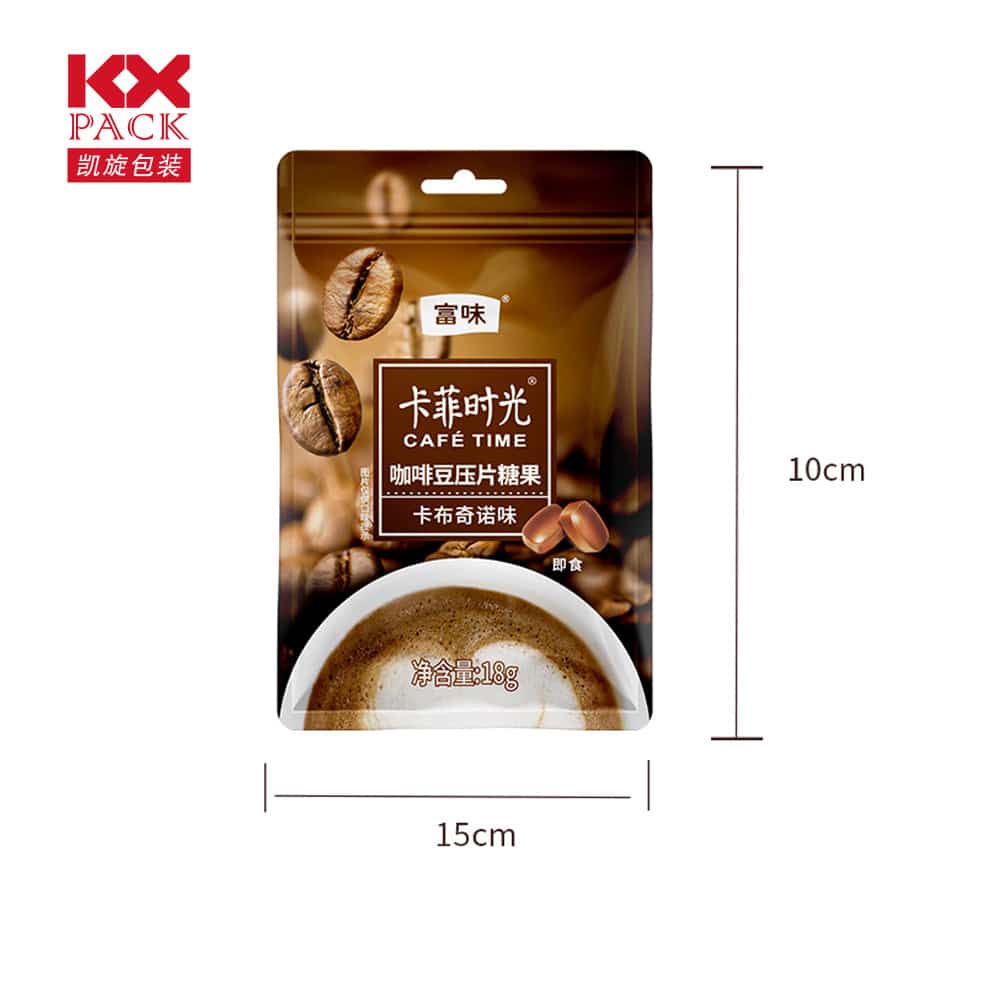 The three types of coffee packaging bags
When it comes to coffee packaging bags, there are several options for retailers to choose from. One of the most important factors is the seal. Consumers like products that last even after opening. A zipper seal prevents oxygen from contaminating the coffee, which helps it stay fresh for longer. However, other options, such as adhesive seals, do not offer the same benefits. Another option is tin ties, which are a convenient but inconvenient way to close a bag, although they are not very practical for larger weights.
Flat-bottom coffee packaging bags are the most common type of coffee packaging. These bags can stand on their own and are ideal for retail display. They are also easy to open and seal. They often feature a simple zip-lock closure or a tin tie. This style of coffee packaging also makes it easy for consumers to grab their cups and enjoy the coffee.
Coffee packaging bags can be made from a variety of materials, including paper, plastic, and aluminum foils. Plastic coffee packaging is a good option for roasters as it is more durable than paper packaging. Most plastic bags are food-grade, which means they do not absorb odors or gases. Moreover, they are lightweight and flexible, making them ideal for coffee packaging.
Flat-bottom bags are ideal for coffee roasters who want to showcase their coffee product. They are eye-catching on the shelf and are an excellent choice for competing with other coffee brands. These bags are usually sealed with a tin tie or an adhesive seal. These types of bags are expensive compared to different kinds of coffee packaging bags, but they provide excellent stability and durability.
How to choose the suitable material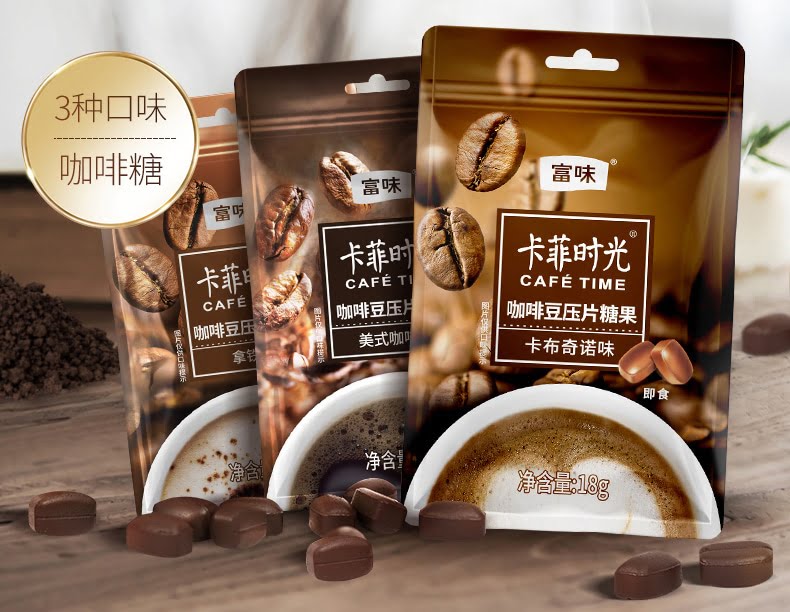 Coffee packaging is one of the most essential parts of a coffee company's marketing strategy. Besides the coffee itself, coffee packaging can showcase the company's logo, environmental efforts, or other distinguishing characteristics. The proper packaging can also help a company's brand become more recognizable among customers.
The first step is choosing the suitable material. There are three basic types of coffee packaging materials: PET, MOPP, and aluminum foil. Each one offers different benefits. PET is the best choice for glossy coffee beans, while MOPP is good for matte coffee beans. Other options include aluminized film and aluminum foil. Paper bags will not retain the flavor of coffee for a long time. Therefore, they're best for small packages or short-term usage.
The choice of material will also influence the type of printing. There are several different printing techniques, including water-based inks, UV craft, embossing, and debossing. If you're using water-based inks, keep your packaging colors neutral. It would help if you also opted for a font with large text that is easy to read. Your brand's guidelines will also help you decide on the materials and colors to use.
When choosing a coffee packaging material, you should also keep in mind how the product will be handled. The material used should prevent spillage and should provide a tight seal. Some coffee companies use vacuum-packing methods to ensure freshness. Other companies use a mylar bag to keep the coffee fresh and free of external contaminants.
The importance of a good seal

When packaging coffee, it's important to consider the level of barrier between the coffee and the outside environment. This will help maintain the freshness of the coffee and keep the flavor from escaping. The barrier level is determined by the amount of light, oxygen, and air that can contact the coffee. Many coffee businesses will also add a one-way degassing valve to the package. This helps preserve the flavor of the coffee while keeping oxygen and carbon dioxide from entering.
A resealable zipper is another great option. This type of seal provides a strong seal but is easier to open. The zipper also provides convenience for the consumer. The design of the coffee packaging can also tell a brand's story. A clean, minimalist design is a great way to convey the message. More creative designs can also tell a story through pictures.
Besides convenience, consumers also look for a simple packaging process. A coffee packaging design should make picking out the product easy and stress-free. It should also include all the information that consumers need without overwhelming the eye. Resealable coffee packaging is a great way to impress customers and keep your coffee fresh. A heat-sealing mechanism can also help protect the coffee from contamination.
A vacuum-sealed bag is also an option. However, this method of shipping coffee is considered inferior in some ways. For one thing, coffee beans will release gasses for a few days after roasting, which can damage the delicate flavor of the coffee. Vacuum-sealing bags also allow the gases to escape.
Tips for storage
If you are a regular coffee drinker, you may want to use some tips for coffee packaging storage. First, the most critical information is to store your coffee correctly. You can use the same principles for grocery shopping to keep your coffee fresh. For instance, you can set a time limit for yourself to go through a bag of coffee, so you can buy a new bag when you are almost done with the one you currently have.
Conclusion: the best way to keep your coffee fresh
There are several types of coffee packaging bags available. One of the most popular types is a daypack with a flat bottom and rounded top. The side folds and the box shape allow you to display your coffee while keeping it fresh. They're also sturdy and durable, with an adhesive seal or tin tie.
The ideal coffee packaging bag should be designed to allow the coffee to breathe so that the air inside remains fresh. A vacuum sealer can also help keep coffee fresh, but this option can be less convenient. Stand-up pouches can also be purchased pre-made. These bags look better than their flat counterparts and can be shipped to consumers nationwide or worldwide. Whether you package your coffee in a stand-up pouch or a paper bag, make sure it has a one-way degassing valve. This feature is an excellent way to keep moisture, oxygen, and light out of the bag while preserving the freshness of the coffee.
When choosing coffee packaging, look for materials made from biodegradable and recyclable materials. Most coffee bags are made of a multi-layer structure, and the number of layers will depend on how long the bag will be stored and how much exposure it will have to the environment. Most coffee bags are also made of low-density polyethylene, which is lightweight, flexible, and durable.
If you're looking for a coffee packaging bag manufacturer that will never let you down, look no further. Our bags are top quality and will keep your coffee fresh for longer. Order now and you'll receive a 10% discount on your purchase(Contact us now).