Bake Like a Pro with Our Professional Piping Bags
Bake Like a Pro with Our Professional Piping Bags
In the world of baking and cake decorating, precision and creativity are key to achieving stunning results. Our professional piping bags are designed to empower bakers and confectioners to unleash their creativity and elevate their baked creations to the next level. In this article, we will showcase the benefits and features of our piping bags, enabling aspiring and professional bakers alike to bake like a pro and craft delightful masterpieces.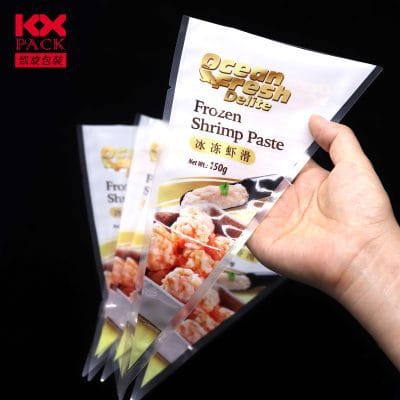 High-Quality Materials for Optimal Performance:
Our professional piping bags are crafted from premium food-grade materials that ensure durability and smooth handling. The high-quality construction allows for precise control, enabling bakers to achieve intricate designs effortlessly.
Seamless Piping Experience:
With our piping bags, bakers can enjoy a seamless piping experience. The smooth interior and reinforced seams prevent leaks or bursts during use, ensuring mess-free and enjoyable decorating sessions.
Variety of Sizes and Tips:
We offer an extensive range of piping bags in various sizes, ensuring that bakers have the perfect fit for their decorating needs. Along with the bags, we also provide an array of piping tips to unleash endless creativity and design possibilities.
Easy to Clean and Reuse:
Our piping bags are designed for hassle-free cleanup. They are easy to wash and reuse, making them a sustainable and economical choice for professional bakers and home enthusiasts alike.
Versatile Applications:
From decorating cakes and cupcakes to adding delicate details to pastries and cookies, our professional piping bags are versatile tools for various baking projects. They cater to a wide range of creative needs, allowing bakers to experiment and create impressive designs.
Conclusion:
Baking like a pro has never been easier with our professional piping bags. Crafted from high-quality materials, our piping bags provide optimal performance and precise control, making them indispensable tools for bakers and confectioners. With seamless piping experiences, a variety of sizes and tips, easy cleaning and reuse, and versatile applications, our piping bags are the perfect choice for achieving professional-quality designs and decorations. Whether you are a seasoned pastry chef or a passionate home baker, our piping bags are here to inspire your creativity and bring your baking visions to life. Elevate your baking game and craft delightful masterpieces with our professional piping bags today.
contact our food packaging experts